CRATING, PALLET AND SKID SERVICES
SOLUTIONS FOR BOTH DOMESTIC AND INTERNATIONAL
CREATE A CUSTOM CRATING SOLUTION FOR YOUR NEXT SHIPMENT
Cubic Enterprises, which was founded in 1986, has developed an intricate understanding of the shipping and packaging sector based on our deep experience in the industry. We offer comprehensive crating services including export crating, custom skidding, pallets, and more. We are up to speed on all of the latest regulations and restrictions so you don't have to be. The extra layer of protection that crating provides can help ensure peace of mind that your cargo is secure on its journey.
We Offer High Quality Tailored Crating Solutions
• Custom Crates of Almost any Dimension
• Custom Skidding and Pallets (Ordered to Size)
• Only the Highest Quality Materials for a Sound Structure
• Heat Treated ISPM-15 Compliant Wood
CRATING SERVICES FOR THE GREAT LAKES REGION
WE ARE BASED IN NORTHEAST OHIO AND ARE CURRENTLY SERVING BUSINESSES LOCATED WITHIN A 1 HOUR RADIUS
CUBIC ENTERPRISES MAINTAINS ALL REQUIRED CERTIFICATIONS AND ADHERES TO INDUSTRY REGULATIONS FOR THE PACKING AND SHIPPING OF CRATED CARGO.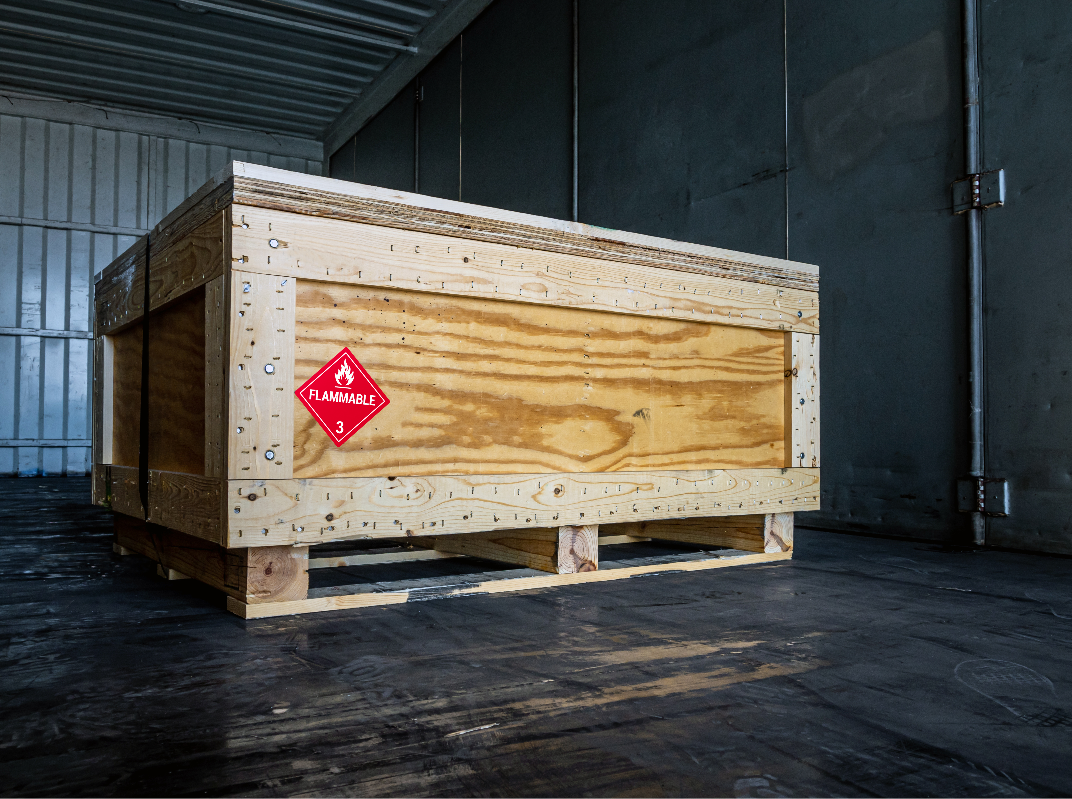 CUBIC IS FULLY CERTIFIED AND COMPLIANT
Certain certifications and registrations are required for the building, packing and shipping of crated goods. When you work with us for your packing & shipping needs, you can avoid that costly and extensive process — we are already fully certified and operational.
CREATE A CUSTOM CRATING SOLUTION FOR YOUR NEXT SHIPMENT